China's nickel prices to increase sharply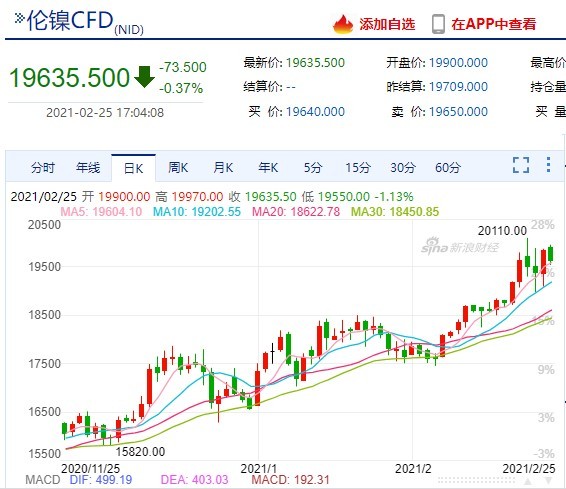 After the Chinese New Year holidays, China's domestic nickel price increased sharply. LME nickel also reached US$20,000/ton on February 22 which is a record high in six years. The main reason for the high nickel was the tight supply of nickel ore.
After Indonesia banned the export of nickel ore last year, the Philippines became China's largest supplier of nickel ore. The main nickel production areas in the Philippines are currently in the rainy season, and the shipment of nickel ore is low.
In addition, the prices of oil and sea freight all soared. Affected by the COVID-19, there is a significant reduction in shipping capacity from shipping companies, and ship rents rose accordingly. It was difficult to solve the container shortage in the short term and it was expected that sea freight for nickel ore will maintain an upward trend.
Also, the raw material inventory from manufacturers is low currently. Stimulated by the above factors, the stainless steel transaction price will rise further.
Stainless steel manufacturers will begin to purchase for inventory for March. They still have room to increase prices in order to offset the high cost of raw material and sea freight. It was expected that the price of nickel ore will rise further in the following months.
This article is extracted from www.yieh.com